Airway / Apnea Treatment in Portage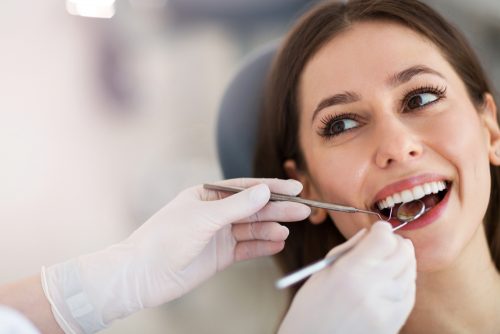 At the office of Dr. Jason Dopp, our team specializes in treating patients with airway complications using not sing advanced treatment methods and protocols. Airway issues can have a number of different causes, such as infections, issues with jaw alignment, and other concerns that can all affect a patient's ability to breath. A general lack of oxygen has numerous implications on overall health, which is why it's important to have signs of breathing trouble addressed when they emerge. A lack of oxygen affects many different systems within the body, and millions of Americans currently struggle with oxygen related health concerns. 
Our team has advanced knowledge of airway cases, both when it comes to initial diagnosis as well as treatment protocols. We know that oxygen intake affects not only oral health, but overall health, and that it's possible for patients to greatly reduce their symptoms or even eliminate them altogether with the right treatments.
Common Symptoms and Causes of Airway Complications Include:
Jaw clenching and tooth grinding,
Crowded teeth or a misaligned jaw,
Tongue biting,
Snoring,
A diagnosis of sleep apnea,
Waking up in the middle of the night due to breathing trouble,
Constant aching in the head, back, and neck,
Jaw clicking or popping,
High blood sugar or high blood pressure,
Thyroid diseases,
Weight complications,
Chronic heartburn,
And trouble falling and staying asleep.
Speak with our team if some or many of these symptoms apply for an airway exam with our team. 
Dental Sleep Appliance Therapy – A Surgery and CPAP Alternative
Our team at the office of Dr. Jason Dopp is able to treat sleep apnea and breathing complications without surgery and without the involvement of CPAP devices. We leverage new technologies to effectively reduce sleep apnea symptoms with the use of custom appliances that better allow for unrestricted airflow. These devices are shaped like a traditional mouthguard, and better allow air to pass past the tongue and through the throat. These devices help to prevent snoring and also help with overall oxygen intake and sleep. In recent years, research has been published that shows the incredible effects that this new generation of sleep apnea appliances has on sleep and oxygen levels.
Benefits Of The Treatment Method
While some patients may require more advanced treatments, namely for advanced breathing difficulties, the new generation of sleep apnea appliances that our team at the office of Dr. Jason Dopp provides have been shown to offer a great number of patients relief from their sleep apnea symptoms without the use of surgery or CPAP appliances. In diagnosing airway obstructions and breathing disorders, our team works with each patient to determine their exact breathing complication, and forms treatment plans based on patient needs. Benefits of this new generation of sleep apnea appliances include:
Reduced tooth grinding,
Reduced snoring,
Improved sleep,
Improved energy and focus,
And healthier hormonal, metabolic, and cardiovascular function
Speak with our team of sleep apnea experts at the office of Dr. Jason Dopp today to learn if you're a candidate for our advanced sleep apnea appliances! 
Meet Your Local Portage/Kalamazoo Dentist
The Proof is in Our Patients

I agree with previous reviews. This dentist is THE BEST. I've never seen a professional so concerned about patient comfort and so good at everything he does. We haven't had a single bad experience in all the years he's treated us. We also appreciate his knowledge about every aspect of health and the way he's always learning the very latest dental practices. He's the city's foremost expert on TMJ while being great at everything.
The best dentist I have ever been to. He's such a nice guy and explains everything he has to do. His team is great too. They all make you feel comfortable and he's perfect for anyone that gets anxiety about going to the dentist. My kids even look forward to going to see him!
Can not say enough great things about Dr. Dopp and the staff. They made me feel very comfortable and did the work super fast.
MOST INSURANCES WELCOME AND MAXIMIZED!
Contact us and schedule your visit today. 
Most Insurances Welcomed and Maximized
We'll make the process of paying for your dental care as simple as possible! Our office accepts a wide variety of insurance plans, and we're always happy to file your claim for you so that you can be sure to receive the maximum benefits available to you. Jason C. Dopp D.D.S is in network with Aetna, Assurant, Blue Cross Blue Shield, Cigna, Dental Benefit Providers, Dental Network of America, DenteMax, GEHA Connection Dental, Guardian, Humana, MetLife, Principal, United Concordia, United Healthcare and more! Call us today to find out how we can maximize your insurance plan!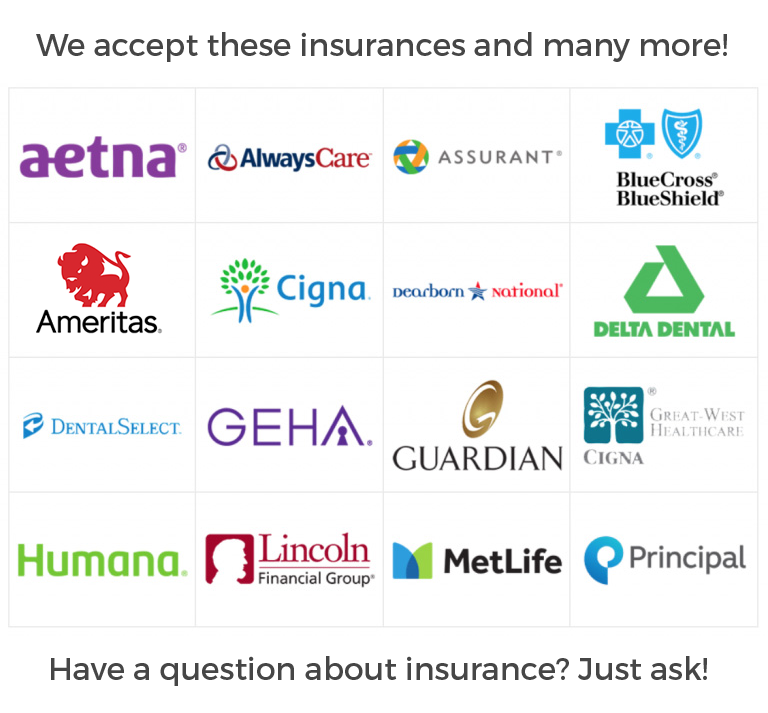 A full array of family, cosmetic, and restorative dentistry options.
Emergencies Seen Same Day
A State-of-the-Art Dental Facility to Best Serve Our Patients in Portage, MI.
OUR LOCATION Jason C. Dopp D.D.S.
| | |
| --- | --- |
| Monday | 8:00 AM – 5:00 PM |
| Tuesday | 8:00 AM – 5:00 PM |
| Wednesday | 8:00 AM – 5:00 PM |
| Thursday | 8:00 AM – 5:00 PM |
| Friday | CLOSED |
| Saturday | CLOSED |
| Sunday | CLOSED |