Dr. Dopp is a native of the Kalamazoo area and completed his undergrad education at Kalamazoo College before graduating from the University of Michigan Dental School in Ann Arbor, MI in 1996. He then completed residency in San Antonio, TX at the Texas Health Science Center and Audie Murphy VA where he focused on advanced general dentistry including several implant systems and periodontal treatments. After practicing as an associate in Lansing, MI, he returned to Kalamazoo and began practicing in Portage. He built his current office in 2001 and has practiced there full-time ever since. Highlights of his post education include attending advanced institutes in dental occlusion and esthetic dentistry, early adoption of laser treatment for gum problems, and advanced study in the treatment of airway/sleep/TMJ pain cases. Dr. Dopp uses various high quality laboratories throughout the United States to support his esthetic, general, and TMJ/airway dental treatments. In addition to hundreds of hours of comprehensive continuing dental education, Dr Dopp has spent nearly 400 CE hours studying advanced methods of treating craniofacial pain and dental treatment of airway issues. He also has a specialist referral network throughout the immediate area, Grand Rapids, South Bend, Detroit, Ann Arbor and Chicago to provide for advanced care of patients when necessary.
Dr. Dopp is very proud of his amazing dental staff and invests in their education every year at international meetings such as the Chicago Dental Society meeting.
Professional Organizations include ADA (American Dental Association), MDA (Michigan Dental Association), KVDDS (Kalamazoo Valley District Dental Society), CDS (Chicago Dental Society), and AACP (American Academy of Cranio-facial pain).
He feels very fortunate to be practicing dentistry at a time when new techniques, technology, and continuing education are easily accessible.
Dr. Dopp believes it is of upmost importance to find out why a patient has the current problem in addition to treating it. It is your body, you must know what's going on to make the best decisions for the future. Many of the issues found in the mouth directly reflect the whole body condition and must be addressed holistically.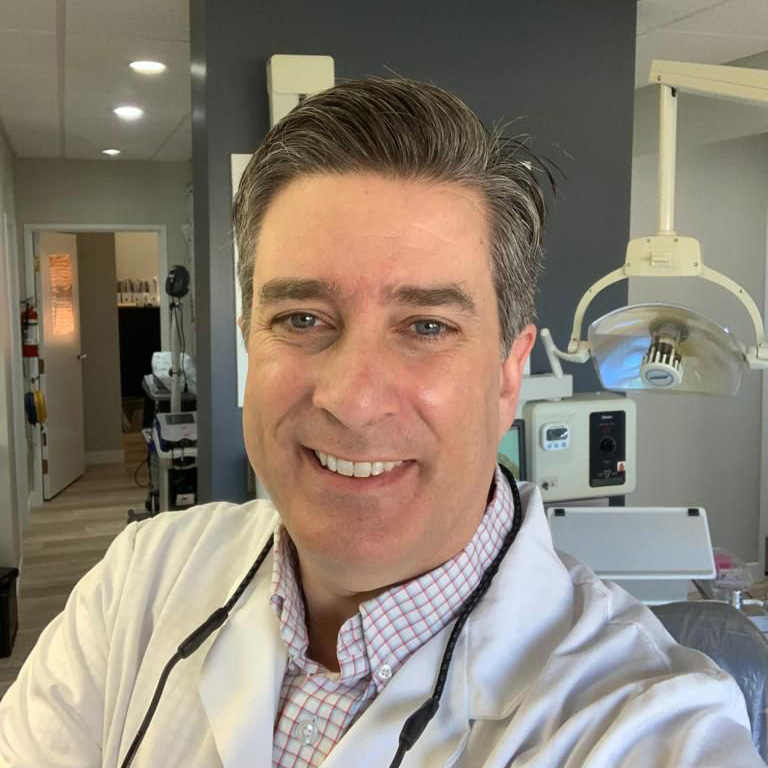 The Proof is in Our Patients

I agree with previous reviews. This dentist is THE BEST. I've never seen a professional so concerned about patient comfort and so good at everything he does. We haven't had a single bad experience in all the years he's treated us. We also appreciate his knowledge about every aspect of health and the way he's always learning the very latest dental practices. He's the city's foremost expert on TMJ while being great at everything.
The best dentist I have ever been to. He's such a nice guy and explains everything he has to do. His team is great too. They all make you feel comfortable and he's perfect for anyone that gets anxiety about going to the dentist. My kids even look forward to going to see him!
Can not say enough great things about Dr. Dopp and the staff. They made me feel very comfortable and did the work super fast.
A full array of family, cosmetic, and restorative dentistry options.
Emergencies Seen Same Day
A State-of-the-Art Dental Facility to Best Serve Our Patients in Portage, MI.
OUR LOCATION Jason C. Dopp D.D.S.
| | |
| --- | --- |
| Monday | 8:00 AM – 5:00 PM |
| Tuesday | 8:00 AM – 5:00 PM |
| Wednesday | 8:00 AM – 5:00 PM |
| Thursday | 8:00 AM – 5:00 PM |
| Friday | CLOSED |
| Saturday | CLOSED |
| Sunday | CLOSED |